Broadsheet
So what sets Mamak apart from the plethora of other Malaysian restaurants in town? Quite simply, it refuses to compromise on taste, "spicy, bold flavours" and "letting the food speak for itself".
Sunday Telegraph
Best roti canai this side of the Indian Ocean.
It's an eating house where the food is good, fast and fun. No wonder people love it.
Concrete Playground
This is by far the best Malaysian food that Sydney has to offer.
It won't be long before we're lining up all over again.
Good Living
The spicy aromas of Malaysia arrive at the table fast and furiously good. This is Malay food that pulls no puches, ripe with the peninsula's melting pot of Indian, Chinese, Indonesian spicing.
Awards
Favourite Asian
SMH Good Food Guide 2009, Editors Pick

Rated No.1
Yelp's Top 100 Places to Eat in Australia for 2015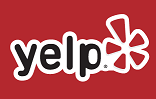 Hall Of Fame 2015

Best Restaurant
The Age Good Food Under $30 2013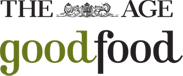 Bang For Buck - Runners Up
Time Out Food Awards 2013

Sydney's Top 10 Affordable Restaurants

Top 10 Best New Restaurants in NSW

Best Cheap Eat - Runner Up
Time Out Food Awards 2010

Best New Global Gem 2012